Photographer, author, and director Mitch Boyer portrayed his tiny dachshund Vivian the same size as her enormous personality. The resulting images were not only entertaining but the beginning of a series of digitally manipulated photographs, which should soon turn into a children's book.

Mitch, why did you choose a dachshund as your companion?
(Or did Vivian choose you?)
Haha, Vivian definitely chose me. My sister has a dachshund named Gogo, and Vivian is one of Gogo's puppies. I went over to my parent's house the day the puppies were born and instantly fell in love with Vivian.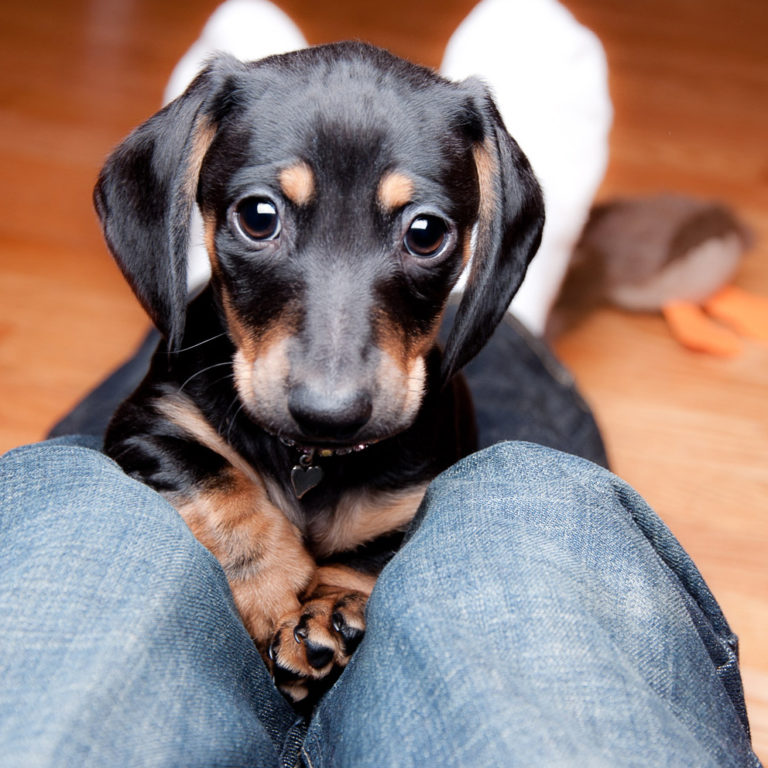 I got to know you via Kickstarter, where I found out that Vivian is about to become a famous childrens book star. When did you discover her potential?
She's always had a large personality. When my roommates and I have friends over or throw parties, she usually steals the show. I guess the book just shows who she really is.
What was Vivians (and your) job before planning to get famous?
Vivian has a busy daily schedule that consists mostly of eating and sleeping with occasionally walks and visits to the dog park, so she's never had time for a job. She's finally earning her wage now with the book! Just kidding. I've had a varied professional background, I've done everything from teaching programming at a school here in New York to working as a Visual Effects artist on commercials and movies. Right now I work as a photographer, children's book author, and director.
You are about to settle down in Brooklyn. How did you live before finally arriving in NY?
We've actually been in New York for about five years, two of them in Brooklyn. The book is based a little bit on our past. I was born in Albuquerque, New Mexico but I've lived all over the United States. Before we were in New York we lived in Philadelphia, and before that, Utah. New York is our favorite, by far.
Why was Vivian the best travelling companion you can imagine?
She's a fiercely loyal companion and a great friend. She can be stubborn at times, but she can always tell when I am feeling sad, and runs to comfort me.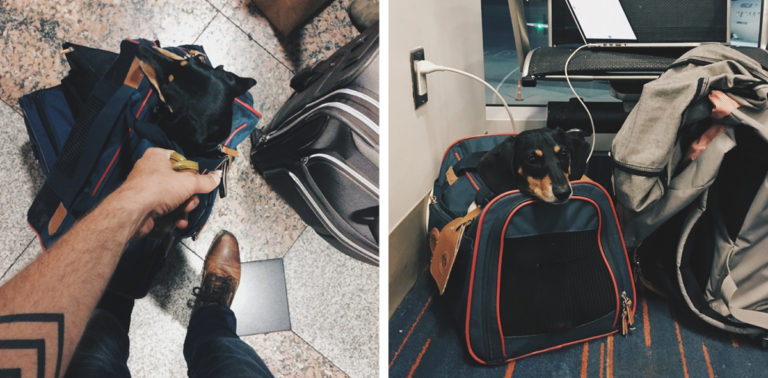 Can you tell us a bit more about your upcoming book?
»Vivian the Dog Moves to Brooklyn« is a book about a big dog moving from Albuquerque, New Mexico to Brooklyn, New York. It's 32 pages long and will be full of photo-illustrations created by myself and starring Vivian, with some pretty fantastic letterings and drawings by the talented, Valerie Navarro.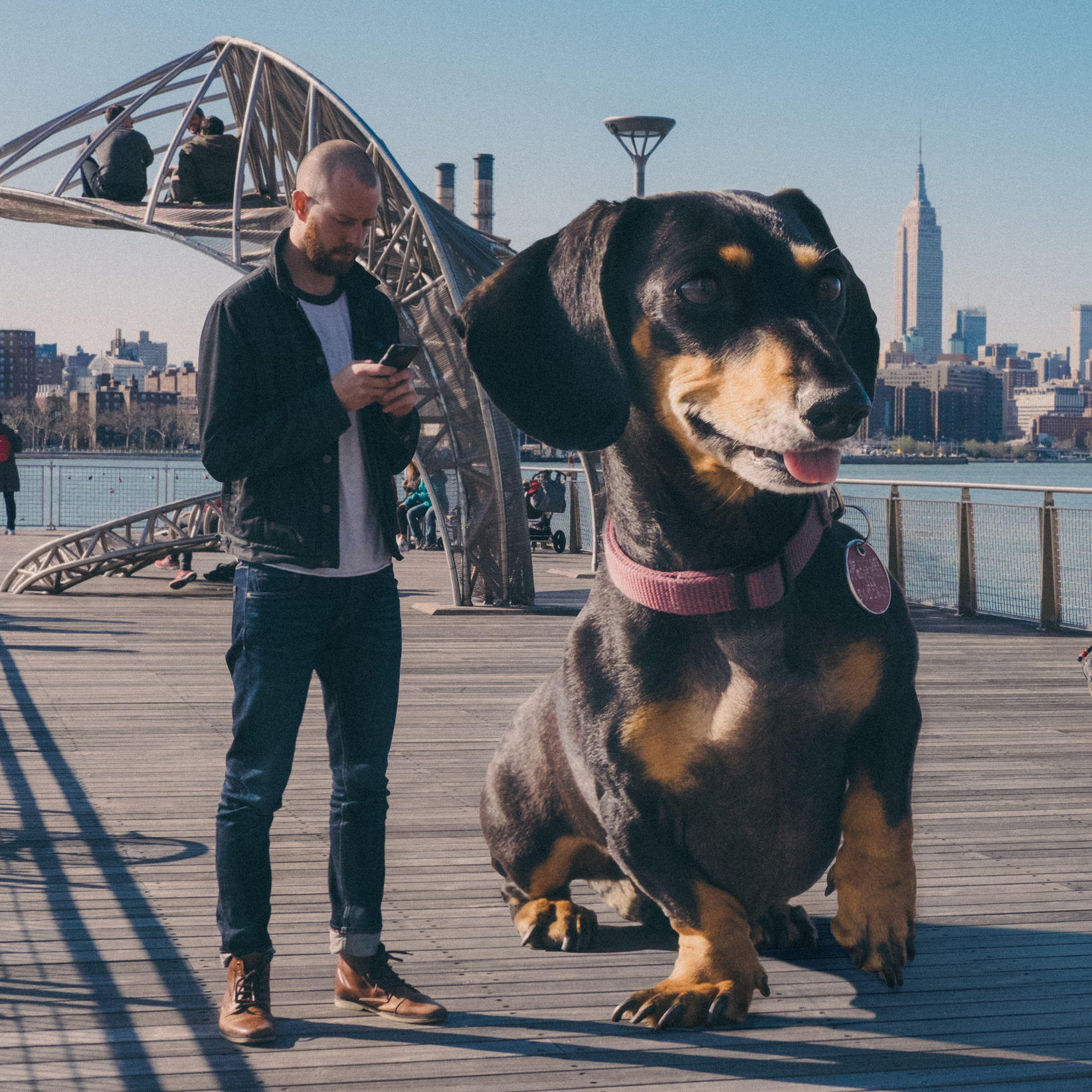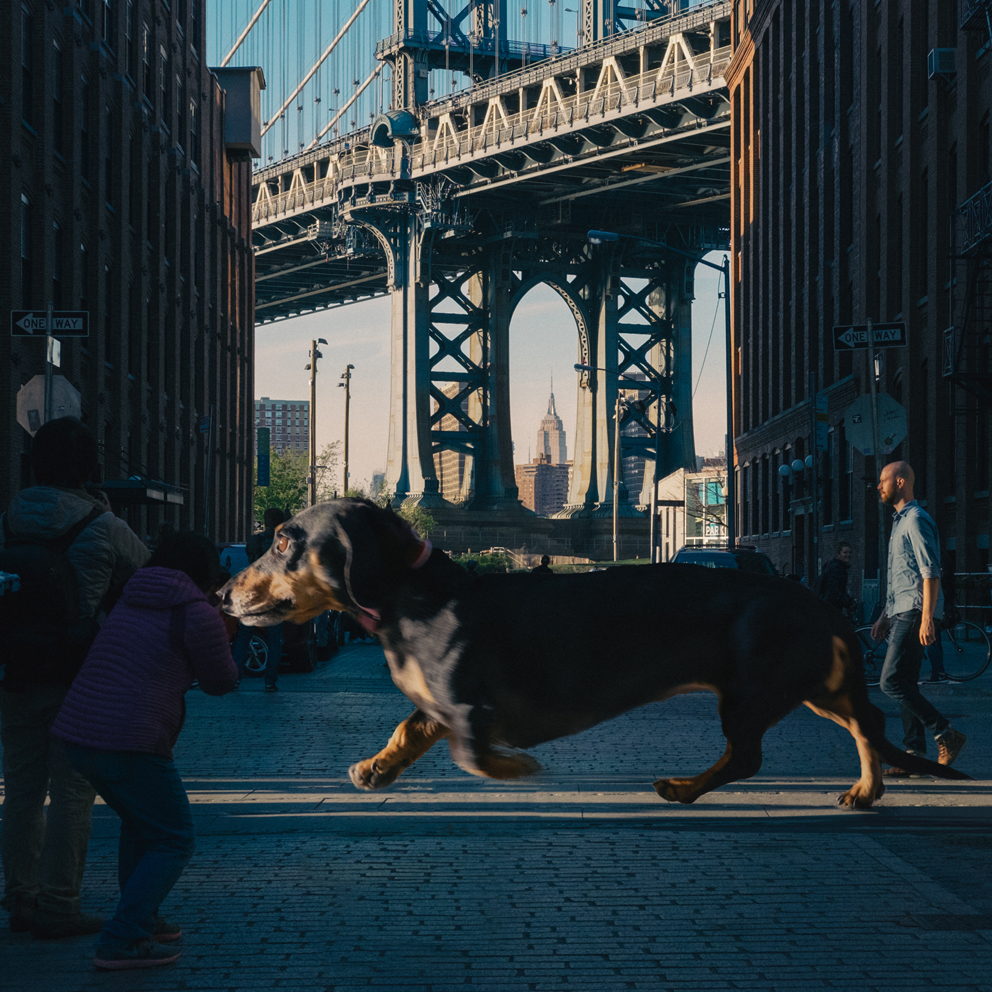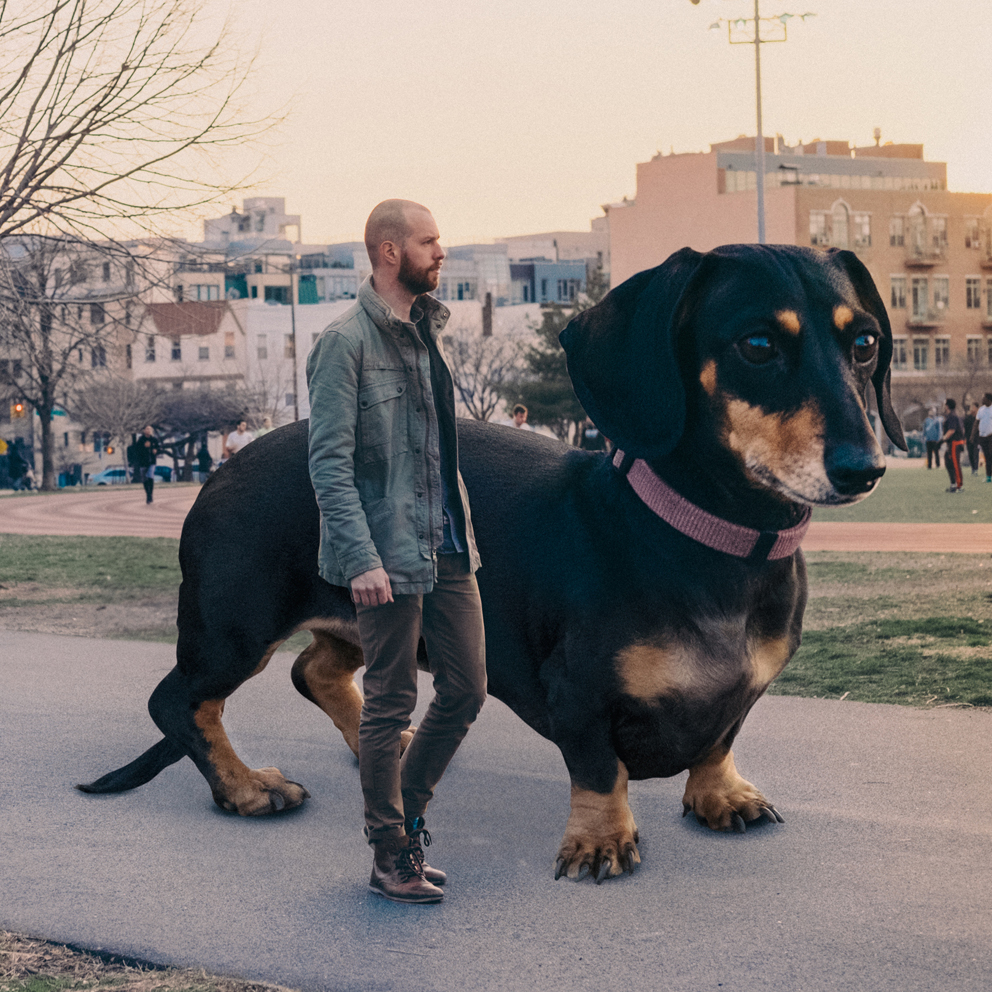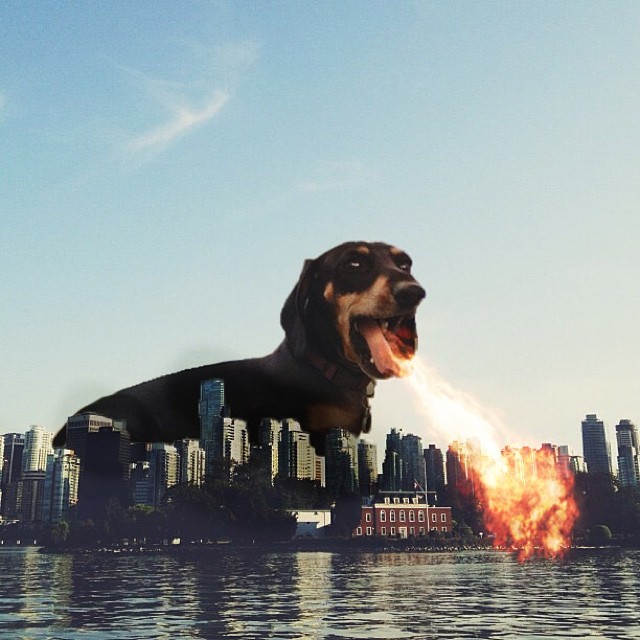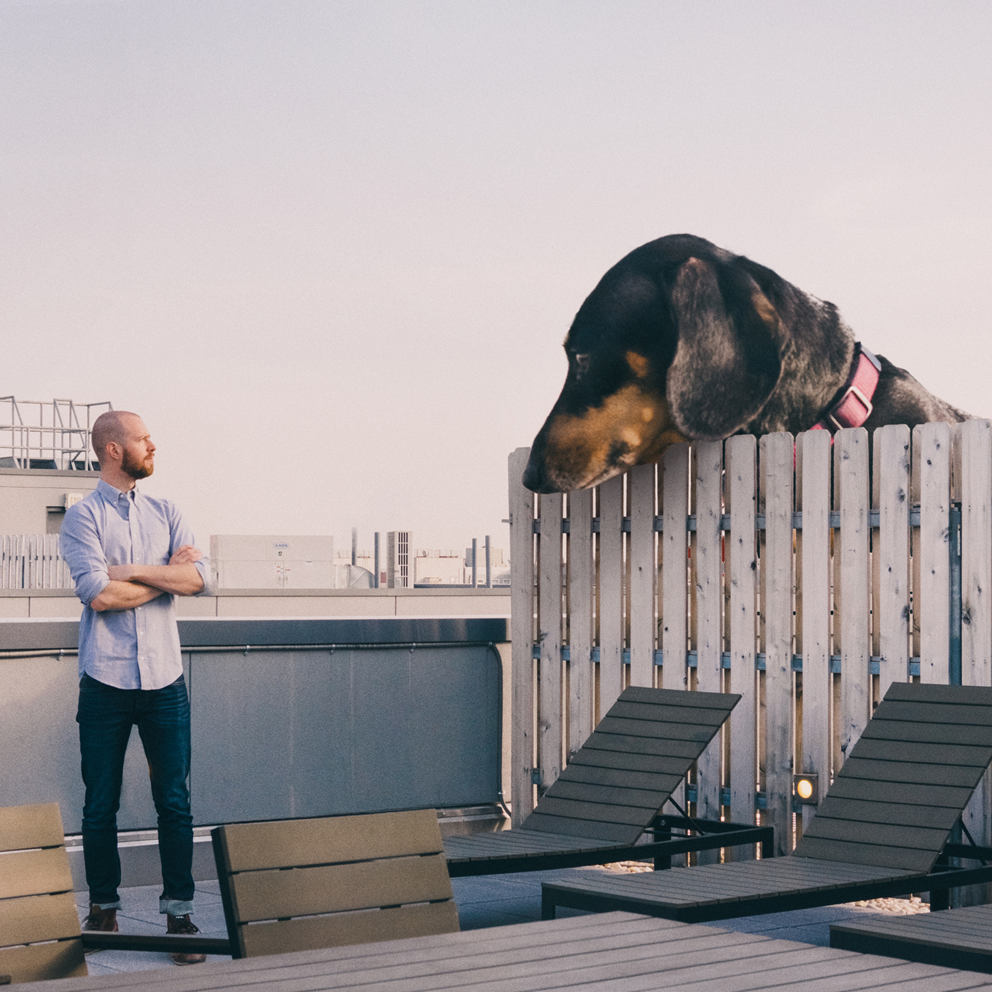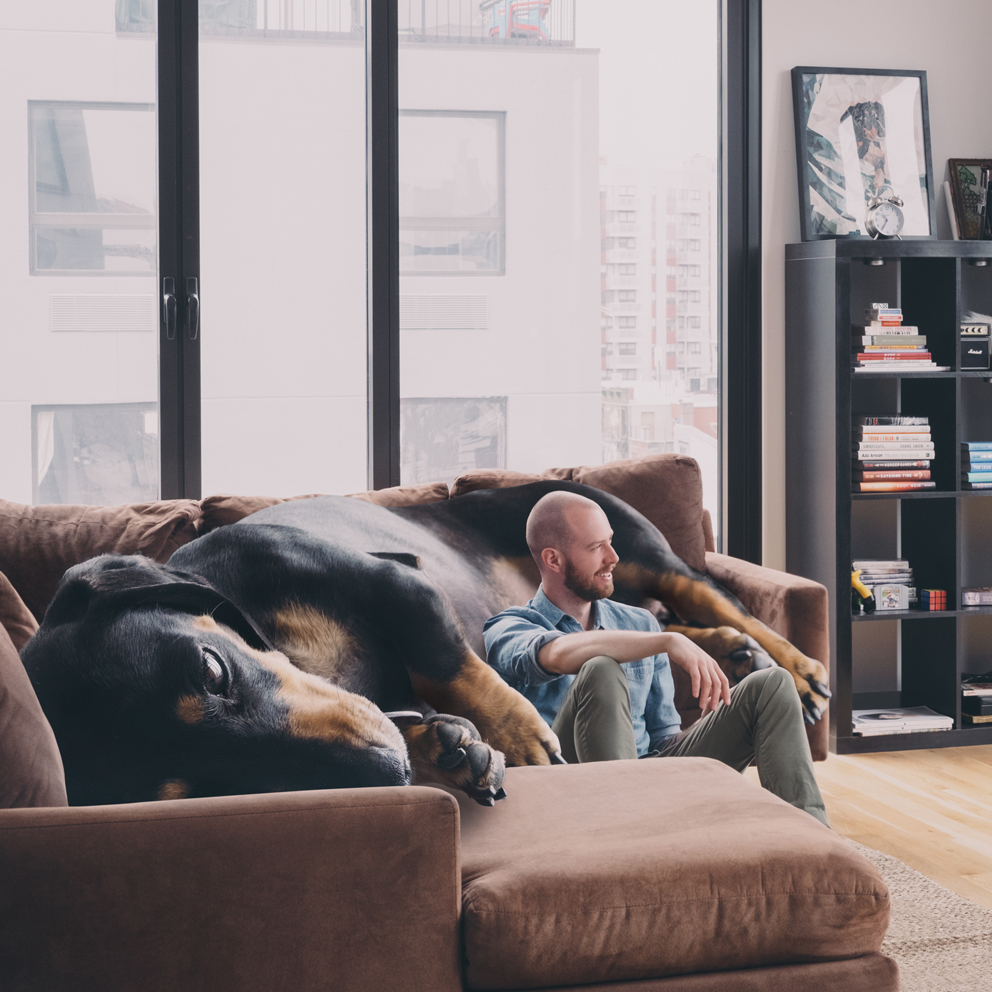 In the book, Vivian is a giant dog—over 6 feet tall! She loves the wide open spaces and delicious foods of New Mexico, but most of all, she loves playing with her best friend, »the human.« When Vivian learns she and the human are moving to New York City, aka the »Big City,« she gets very excited. She believes everything will be as big as she is in the »Big City,« and she can't wait to move!
As you might guess, she's pretty disappointed upon arriving in New York City and discovering that she is still the only giant wiener dog around. Things get worse, as she quickly learns their neighborhood in Brooklyn can be a pretty cramped place, especially for a big dog like her. She barely fits in their new living room! She decides to leave the human behind and return to Albuquerque on her own. Does she make it back, or does she get lost along the way?
What do you think children can learn from your book?
No matter how many times you move, it's always difficult, especially when you're young. Every year, over 5.5 million kids between the ages 1 to 9 move to a new home, in the United States alone. It's scary to leave behind the home and people you love when you relocate. So we're making the book to help kids who are going through a similar experience as Vivian.
How did you create the pictures?
Vivian is not actually 6 feet tall in real life, so there's a bit of behind-the-scenes magic that goes into each image. Making photo-illustrations is kind of like making a small movie with some big visual effects. We use some of the same techniques that VFX artists use to make people different sizes in movies like »The Hobbit« and »The Lord of the Rings«—a little bit of camera trickery, and a dash of computer effects. I learned many of these tricks in my past life as a VFX Artist, working on movies and commercials.
First, I start with a sketch or storyboard of the scene. This is the initial step in getting the image out of my head and onto the page. The first sketch is usually very basic, sometimes just a few scribbles. Planning the image out on paper makes the actual shoot go much smoother.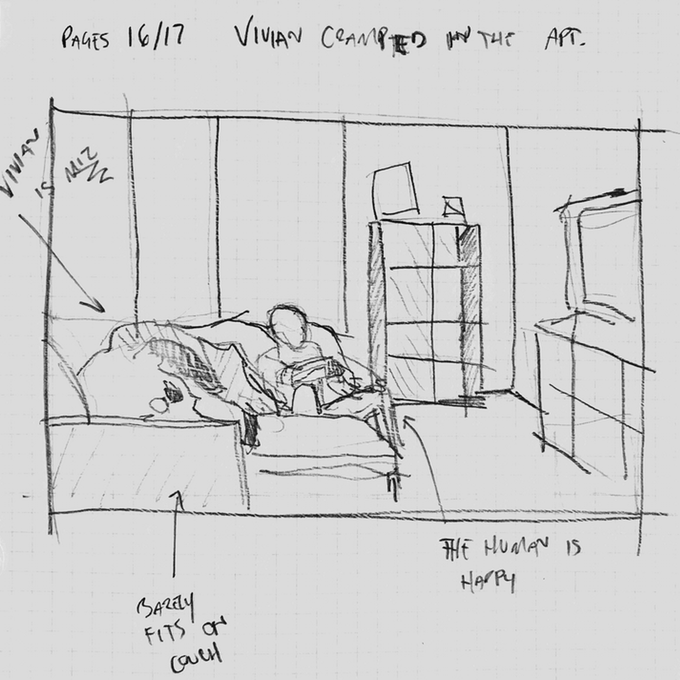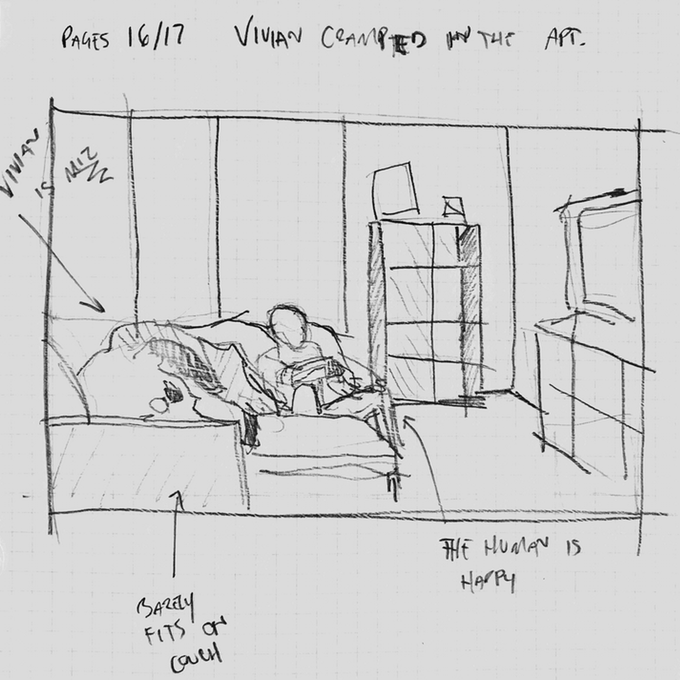 Next, I make a list of props and equipment needed to make the picture work and plans the photo shoot. Some pictures are very simple and don't need much more than Vivian and a pretty background, but some are much more complex and require other actors, props and special camera equipment and lights.
Now it's time to shoot! Most of the pictures are actually a mixture of several images, called a composite. It's important to get all of the shots on the same day, with the same lighting. Otherwise, they might look and feel »off« to the viewer, pulling them out of the story's narrative.
Last of all, I pull the images from the photo shoot together on the computer. It's always fun to watch the final image start to come together. Each picture takes a lot of time and energy to make, but it's always worth it when you see the final result.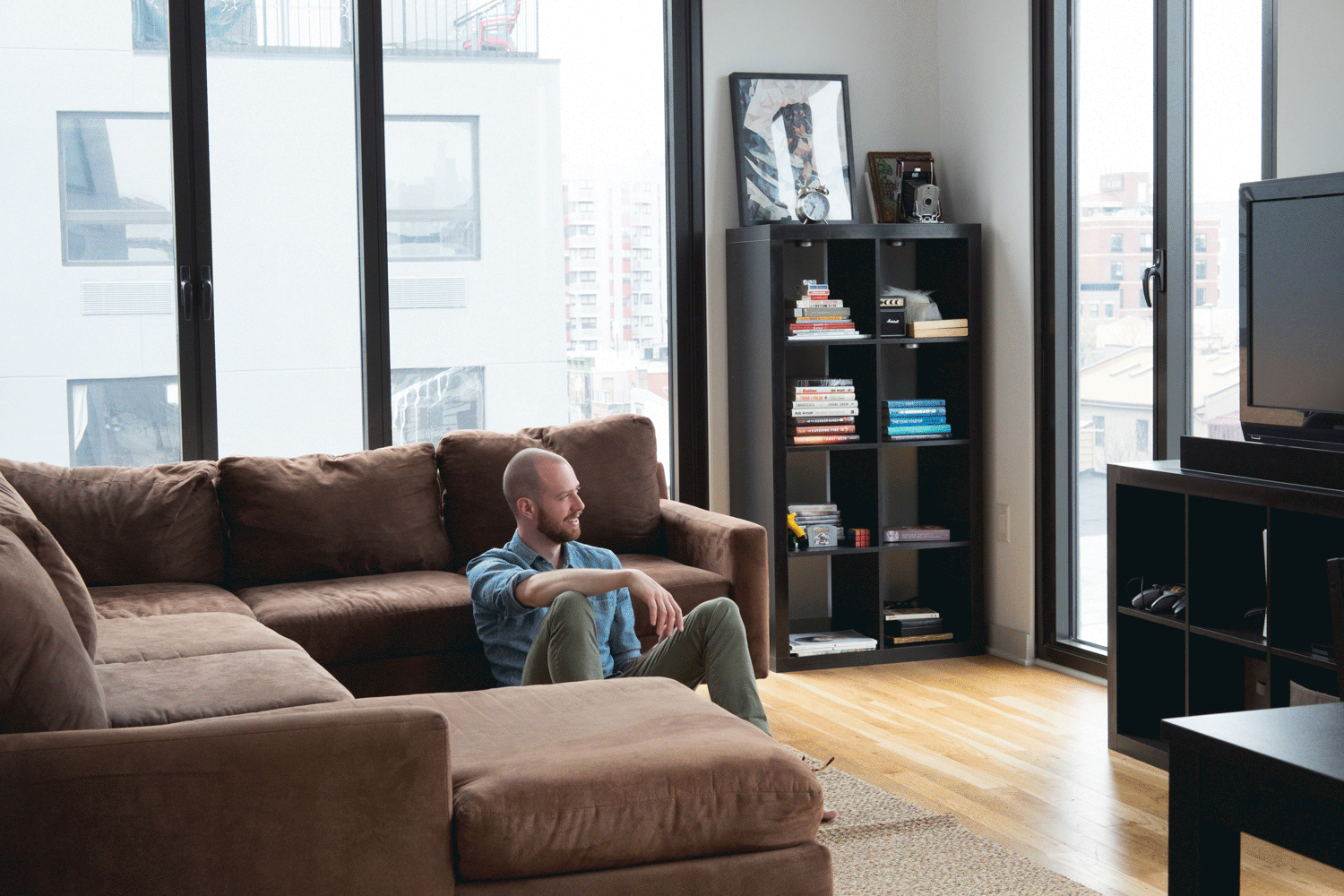 The book will be published in 2017. Do you have favorite (dog) places or Insider tips for discovering Brooklyn in the meantime?
Vivian really likes the waterfront at Bushwick Inlet Park.
I take her there several times a week, it's on the East River and has a great view of the Empire State Building and the rest of the Manhattan skyline. Vivian likes to hop along the rocks there while the sun sets. We also spend a lof time at the dog run in McCarren Park (also in Williamsburg). Occasionally we go to Lucky Dog, a dog-friendly bar in our neighborhood.
Which three questions would you like to ask if Vivian could answer in our language?
1. Hmmm. That's a good question.
2. How much of my speech do you understand?Where do you want to go today?
3. If you could have any treat in the world, what would it be?
Thank you Mitch and thank you Vivian, we are looking forward to the book launch!
More about Mitch and his giant dachshund Vivian via:
INSTAGRAM @vivianwienerdog
Cannot get other user media. API shut down by Instagram. Sorry. Display only your media.
©

Interview: Sara Buschmann // Photocredits: Mitch Boyer