What do you expect from a person, who calls a dog »Einstein«? A crazy maths genius or an eccentric sience lover?
Neither, both wrong!
Nancy Borowick is a professional photographer and always in search for the right moment. And so is Einstein: His right moments are the little rebellious ones, when nobody is watching.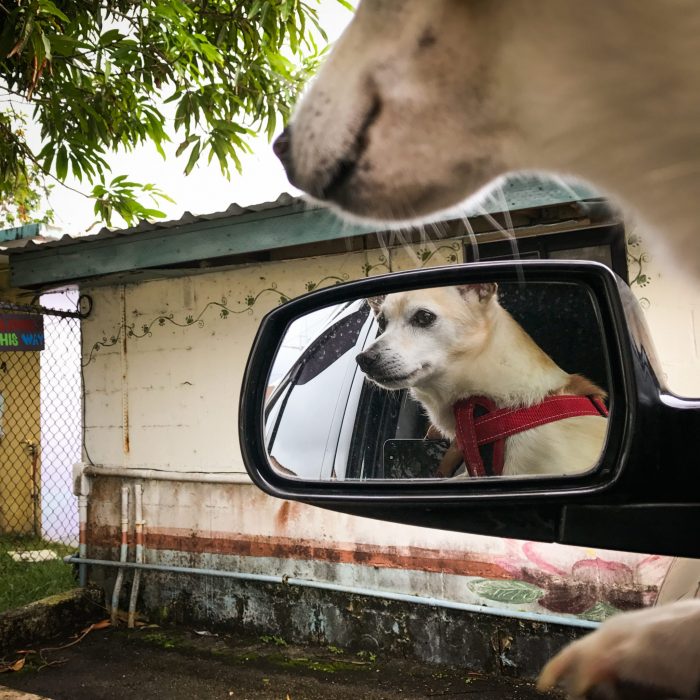 So Nancy, first of all. Why Einstein? Why this name?
As a little dog, we thought he needed an important name, with big shoes to fill. We knew immediately that he was smart, so we thought the name Einstein would suit him, and if it didn't, it would become a little bit of a silly joke. When we say his name with a German accent he seems to really perk up, so we think we chose well.
I am sure you did! But lets start from the beginning: We worked together on your wonderful book »The Family Imprint« and besides we quickly found out that we are both crazy dog lovers. So let me know how this love develops from your side?
I have always loved dogs. I don't discriminate: I love them all.
I grew up with a beagle-german shepard mix named Cody, who we adopted from a shelter. She was the 6th member of our family and we treated her as such… she got a seat on the couch when we watched movies, she loved anything with peanut butter, posed front and center in all photographs and played an important role in our lives especially when my mother had cancer for the first time. She listened to me complain about boys and school, played soccer with me in our backyard and always let me nap with her in the sun-spots on the floor streaming in through the window. She lived to 17-years-old and seemed to enjoy every second of it. I am grateful to have known her in my life.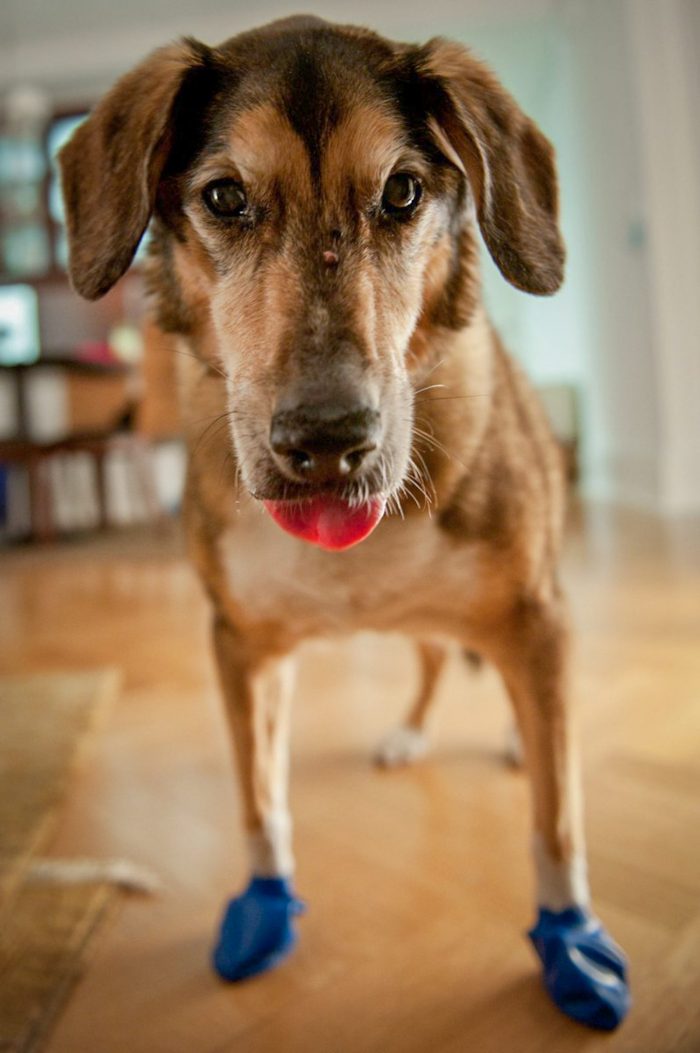 So please intruduce us to your actual four legged darling or as we already know: Einstein!
When my husband and I adopted Einstein from a local shelter, people told us that they thought his breed was Corgi and that he was approximately one year old.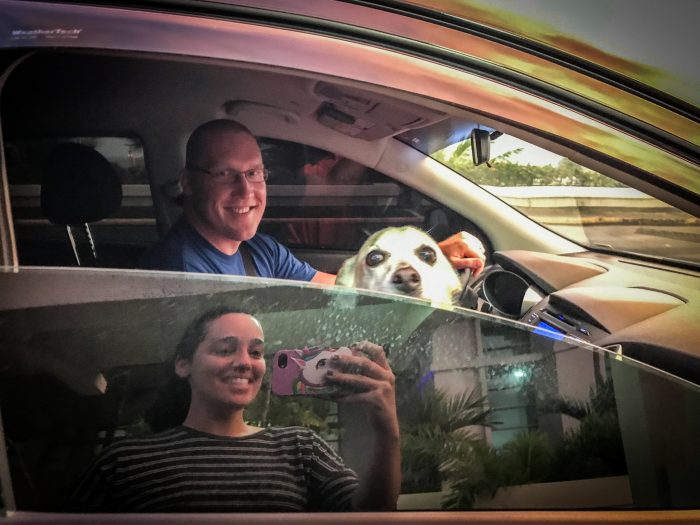 Upon further investigation, and after speaking with his veterinarian, we learned that he was most likely older, more like five or six years old and most definitely a mix. We ordered a dog DNA test online (yep, we are crazy dog people) and the results surprised us. 50% Chihuahua, 25% Pomeranian and 25% mixed Island Dog. Unhappy with these results, we wanted a second opinion and are still waiting to hear back. Yes, we are that crazy… But we just want to better understand who Einstein is to best know and understand all of his amazing and weird quirks.

I joke that he is a »wolf in sheeps clothing«. Do you know that saying? Well, in Guam, the stray dogs are called »boonie dogs« and they are the wolf in this situation. He is sweet, funny, lazy and loves a good belly rub but if he thinks you are not paying attention, he will use his skills (which we suspect he learned while on the streets) to unlock the trash drawer. I had never caught him in the act until last week, when he thought I had left the house. I was showering and once I was finished I heard some noises coming from the kitchen. I tiptoed downstairs, only to discover Einstein straddling the top of the trash bin with his face and front paws balancing on the freshly thrown garbage, looking for scraps of last nights salmon dinner.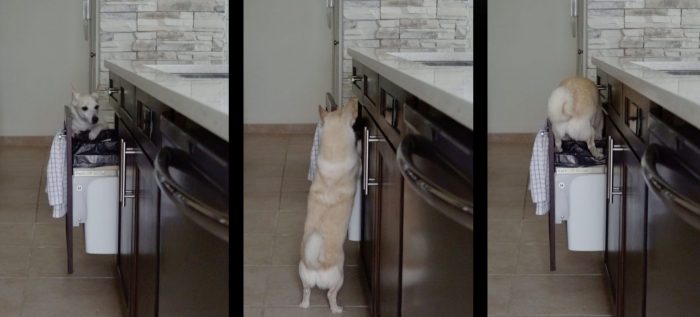 Einstein loves to be loved, and defends us fiercely when other dogs, cats, and strangers get too close.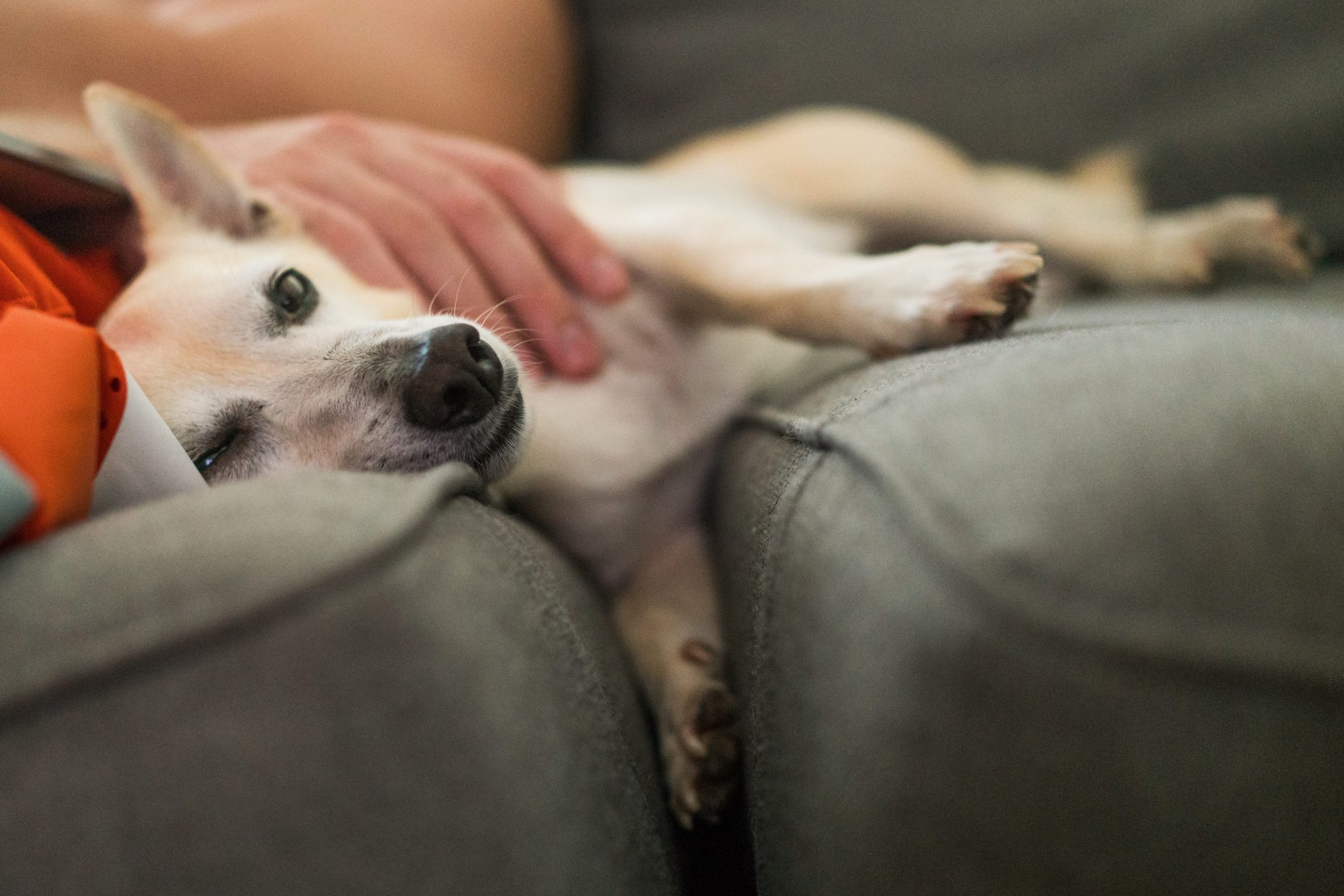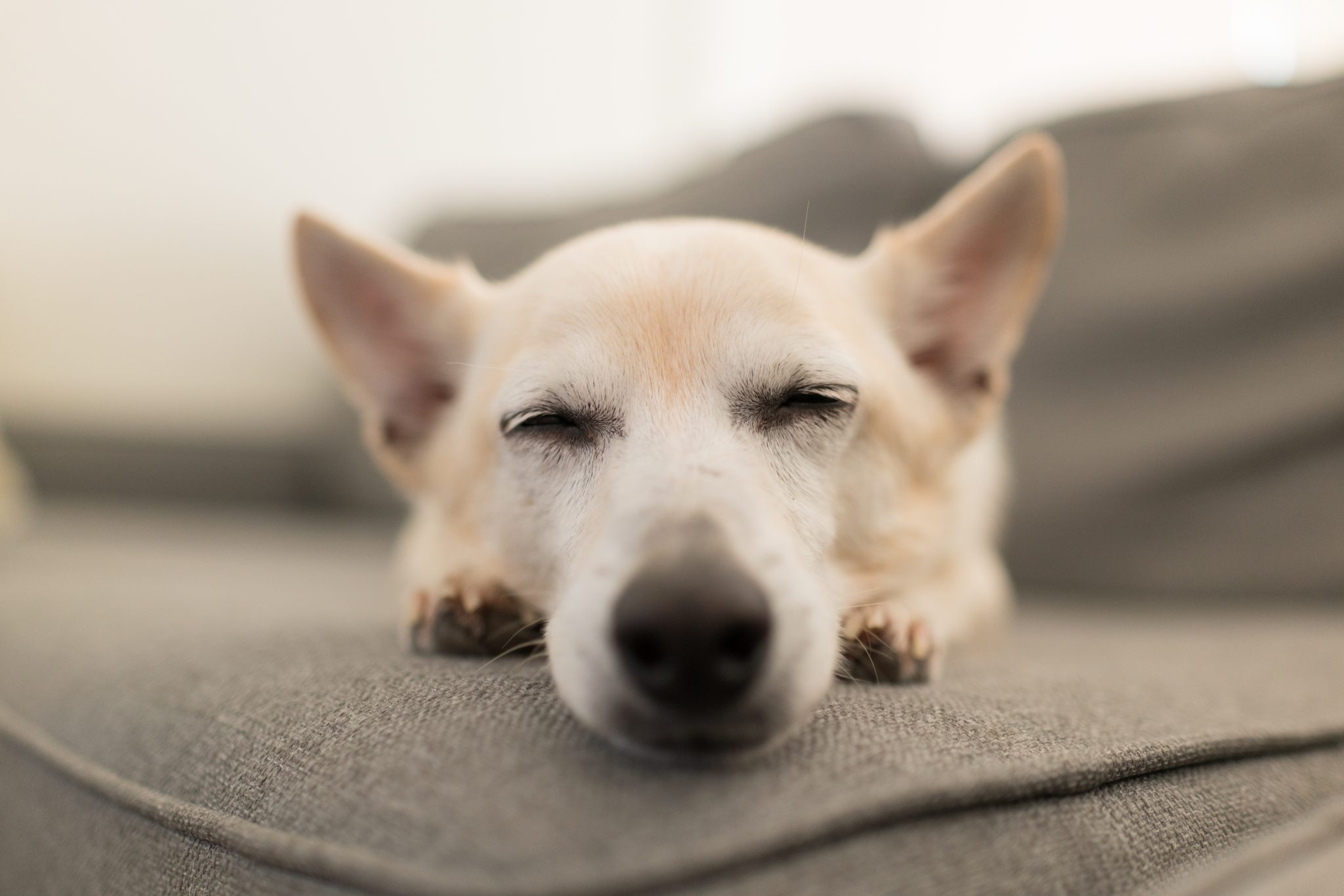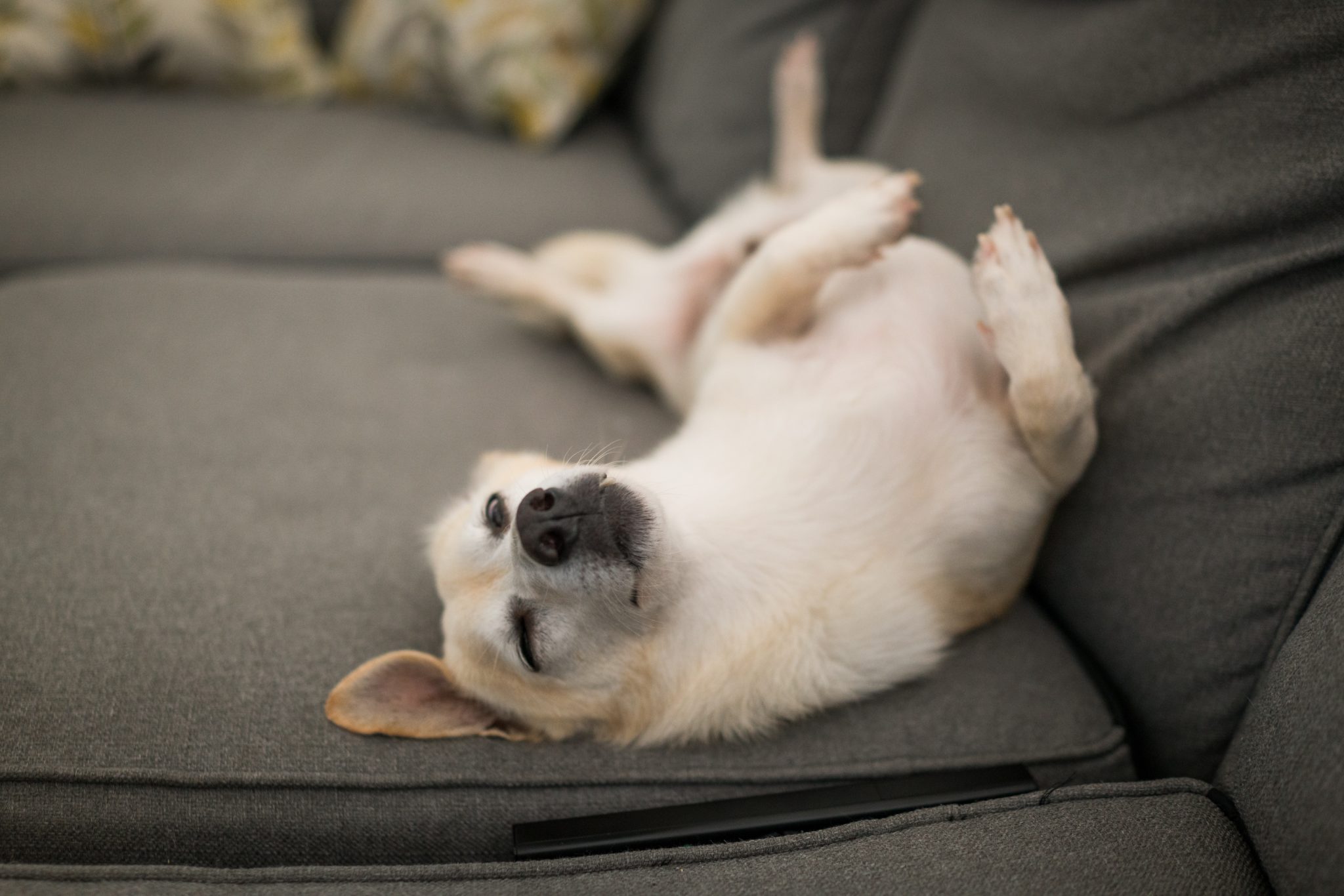 He also has a hilarious and often inappropriate habit of claiming his territory. Yes he is a male dog and yes he has to urinate but he lifts his leg no less than a dozen times on each walk he takes, often not actually going to the bathroom. He needs to mark and claim his territory. I found this so comical that I decided to make him his own instagram account, featuring tasteful photographs of him conquering his neighborhood and soon, the world, one leg lift at a time. Once, he even »claimed« our next-door neighbor. He doesn't quite know boundaries… like mother like dog?
His handle is @territoryofEinstein, which was also a play-on-words as Guam, where we live, is a US territory. It is all about branding right?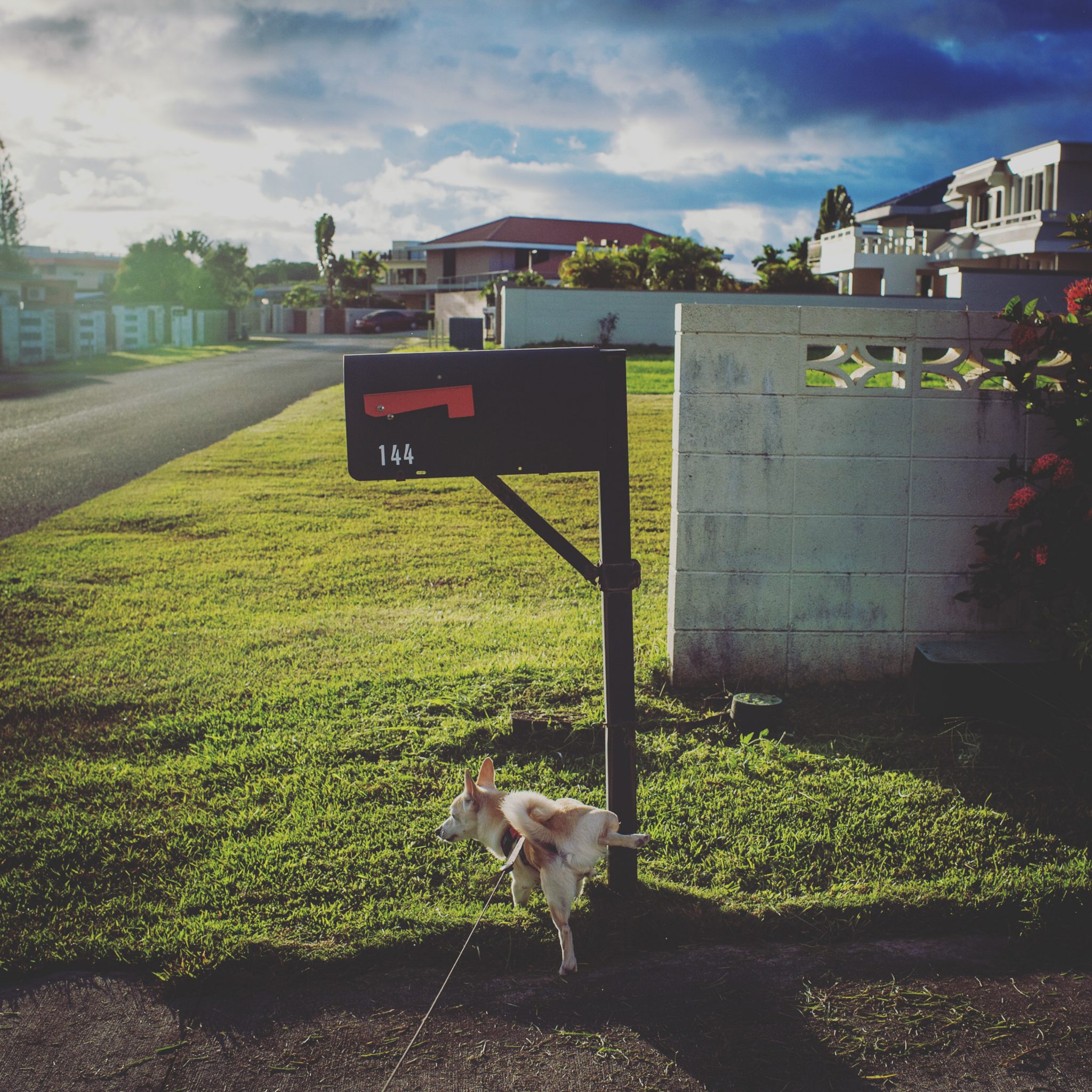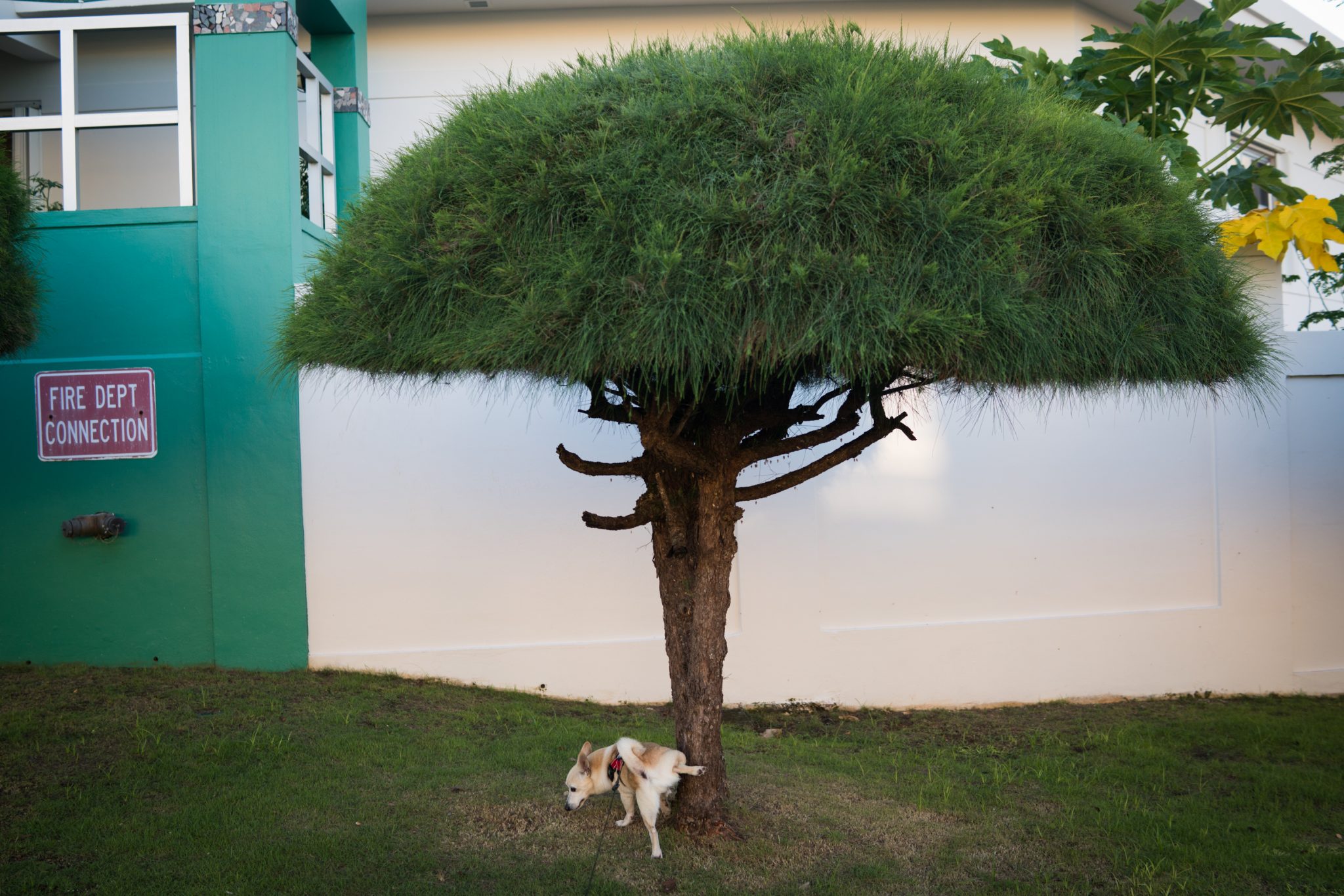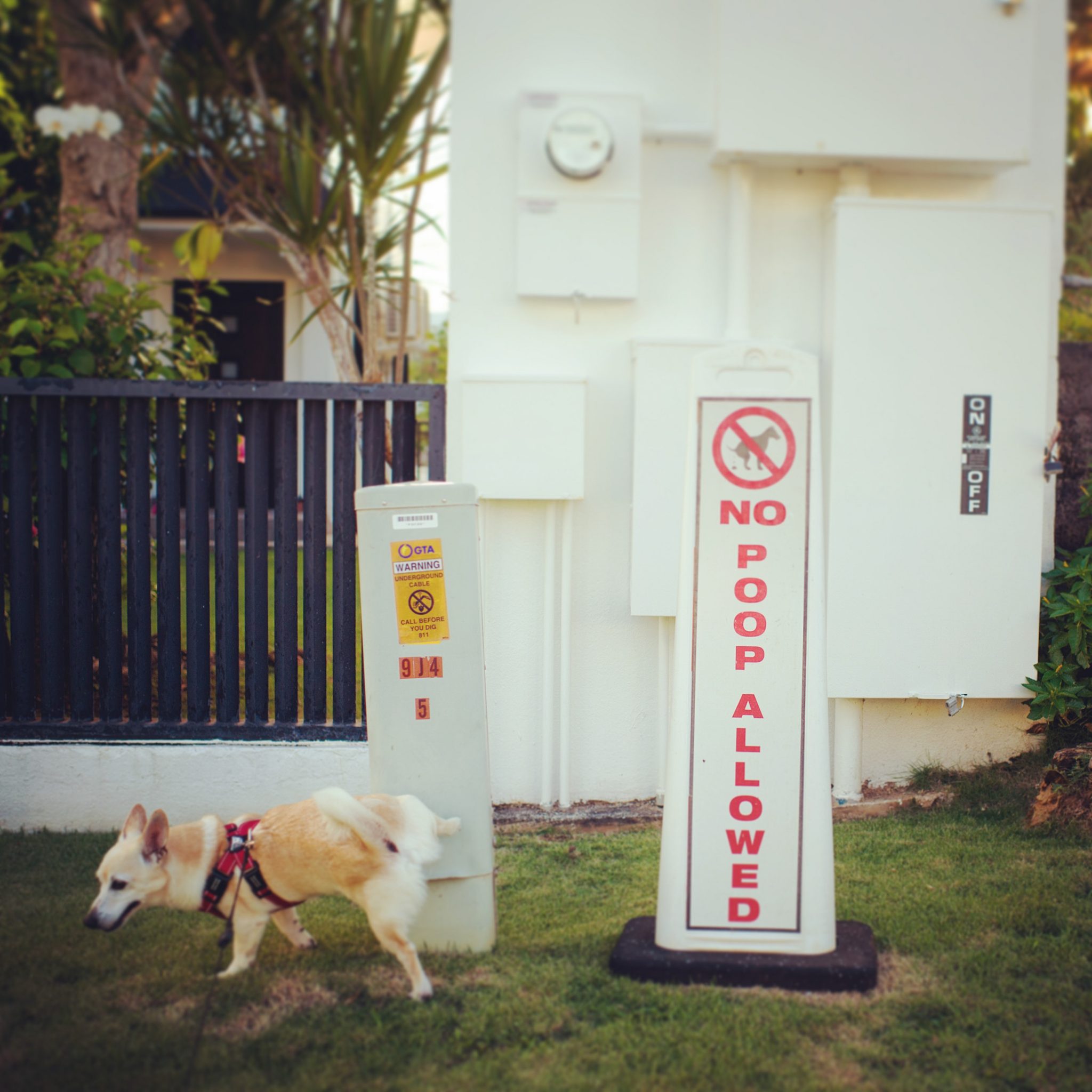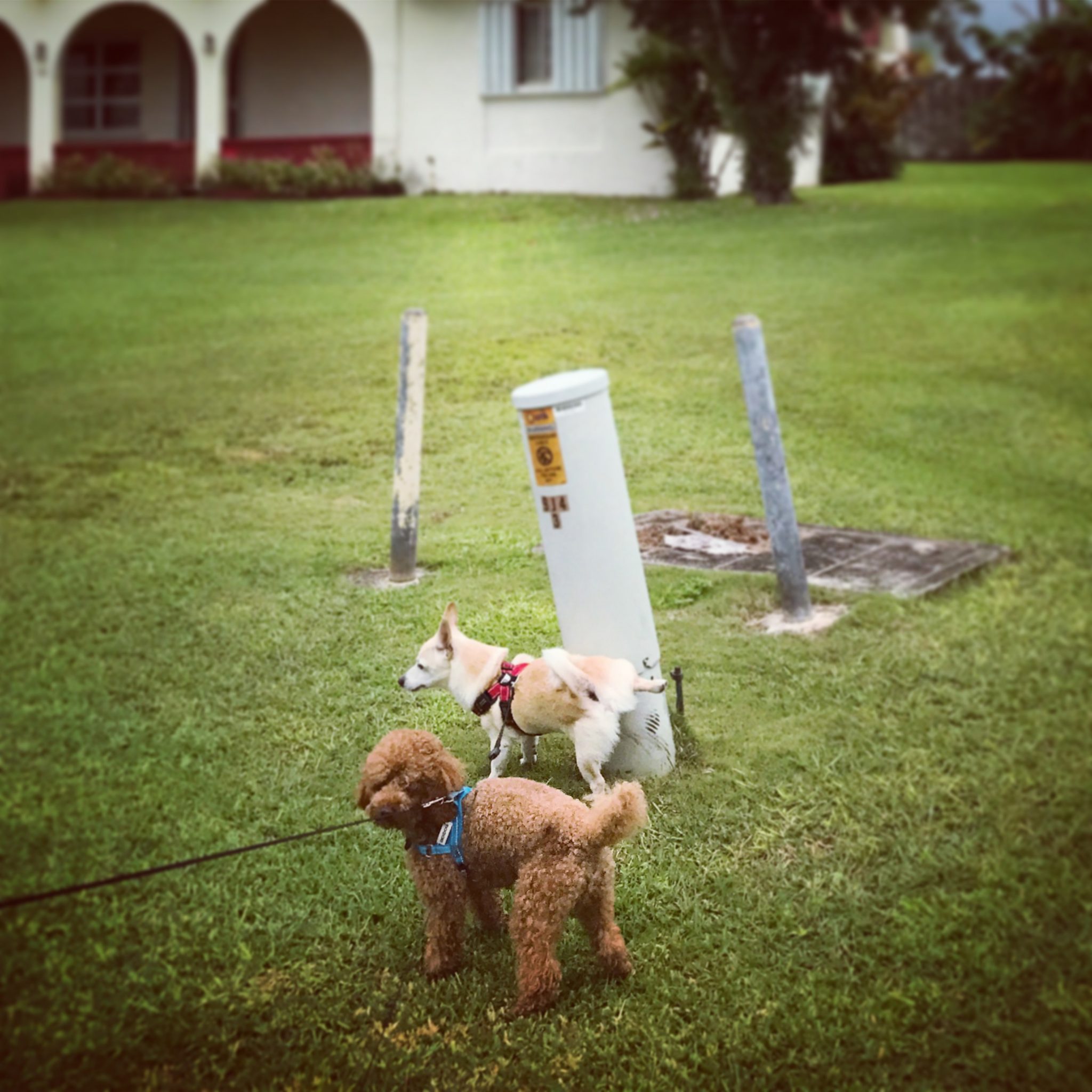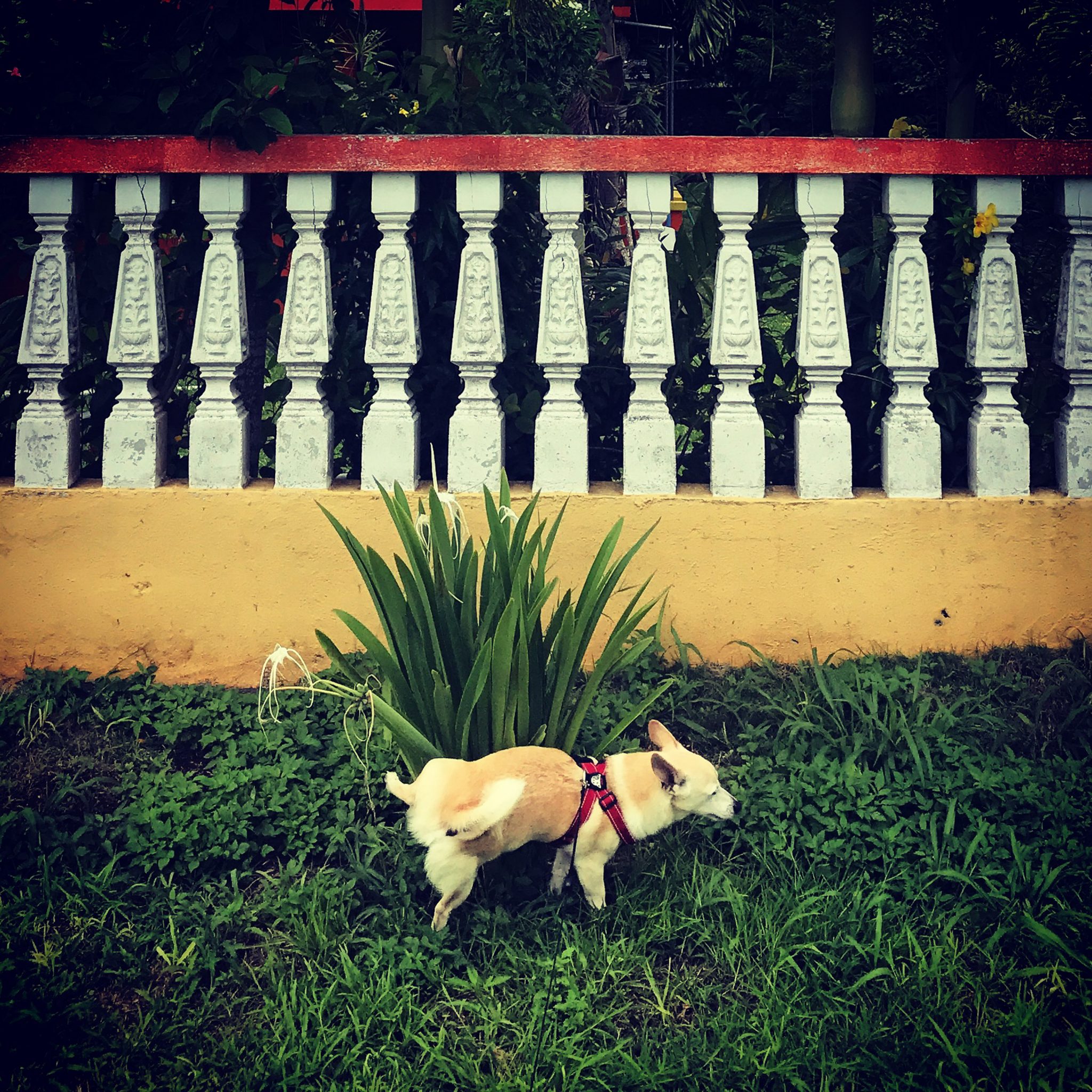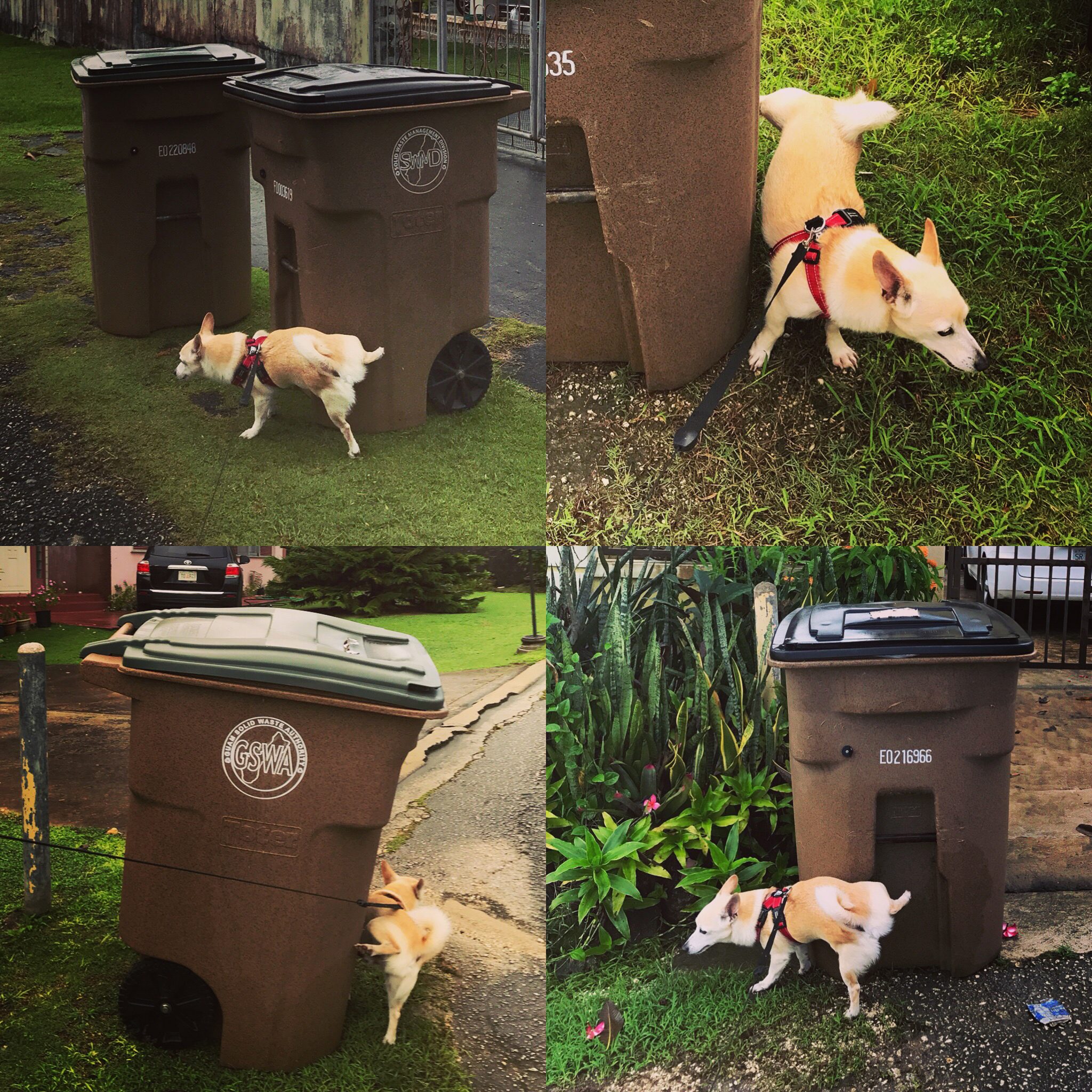 From my perspective as a PR and Marketing person I would agree with a twinkle in my eye. So let me ask: Guam, what and where is it?
You may now be familiar with Guam, courtesy of an on-going battle of egos between the U.S. President and the leader of North Korea. Guam is a small island nation located in the northern Pacific Ocean, not far from Japan and the Philippines. It is a US territory and also shares a colonial past with the Spanish, who ruled the land for two hundred years. It is quiet and slow, and we spend as much time as we can beachside with Eintstein, taking in the beautiful sunsets.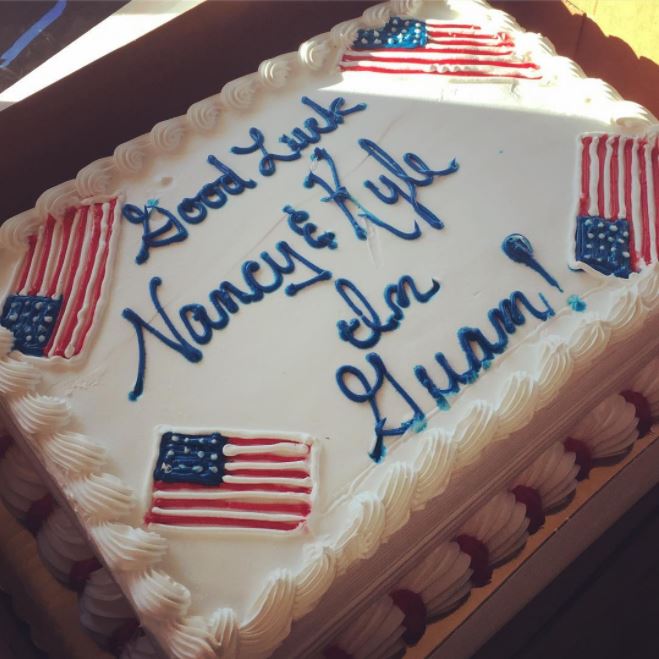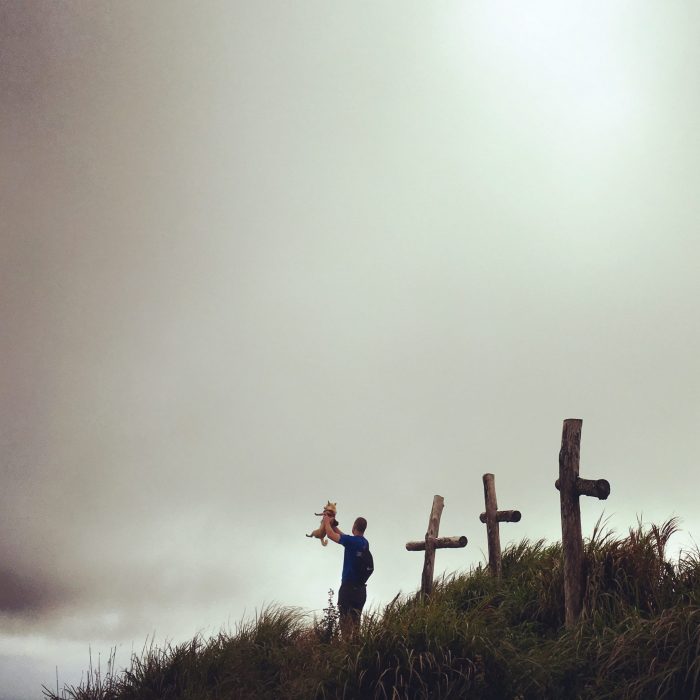 What took you there?
After my parents passed away, my husband Kyle and I decided that life was in fact short and we wanted to take an adventure. We were living to work instead of working to live, barely making time to see each other or even cook our own meals. As a photographer I can live almost anywhere and he is a US lawyer so we needed to find a place he could practice. We decided that we wanted to relocate and really try something new so we packed up our apartment in NYC and moved our life to Guam, where he had found a job opportunity. We wanted to try a different kind of island life than the one we lived in Manhattan and we certainly did a 180.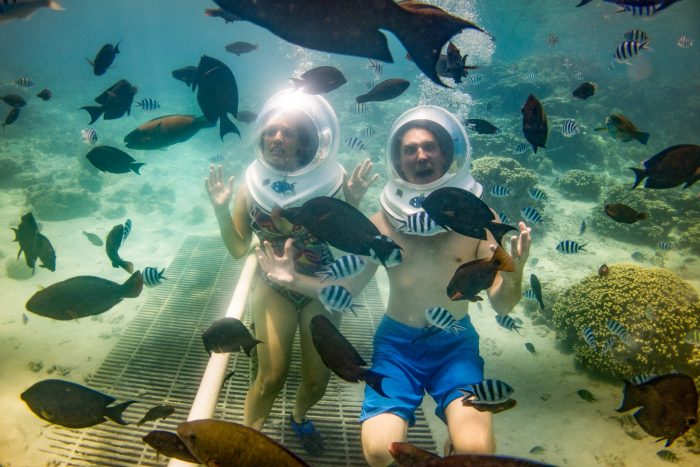 When your parents—Howie and Laurel—were diagnosed with stage IV cancer and simultaneously underwent treatment, you did the only thing you knew how—you documented it and published a book, which tells a poignant story of hope, love and loss. And even there I found some impressing dog pictures.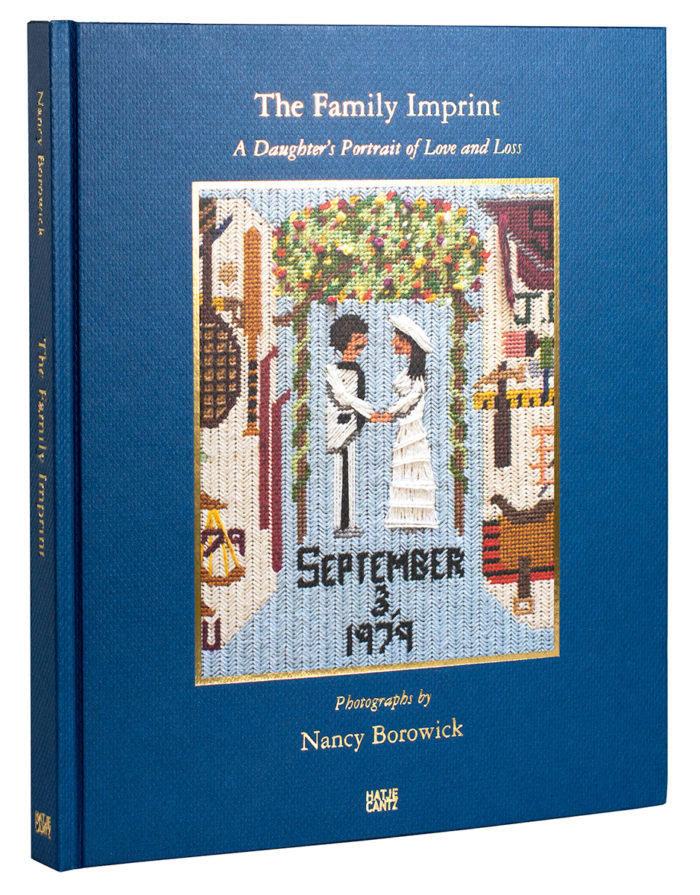 Can you please explain us a bit more about the role dogs play in your family? And perhaps especially what role a dog took during the last days you shared with your mum?
My mom loved all animals. She seemed to have a really intimate and powerful connection, especially with dogs and horses. As I mentioned earlier, our family dog played an important role of support and unconditional love when she was sick for the first time.
When her disease came back for the third time, it was imperative that we had a dog around. This time we had two dogs- my sister's dog Nova, a Vizsla, and my friends dog Moses, a Pug-Boston Terrier mix. I think animals can empathize with humans in a really unique way. There has been research, too, to support that idea and you can see it in how they sense a situation and respond accordingly. When mom wanted to play, Nova was ready (and gentle). When mom was in her last days of life, Moses took to her side and never wanted to leave. Mom didn't want to be touched at the end, yet she would let Moses sit with and on her. He would snort and we would all laugh… and I think we needed that comic relief in this difficult time.
We even called up a local shelter and asked if we could borrow some puppies. It was all about finding ways to bring her joy. Unfortunately they could not lend us puppies on such short notice, but the idea would have been nice. After mom died, Moses barely ate his food for weeks. He was mourning her death along side the rest of us, and we were grateful to have him around.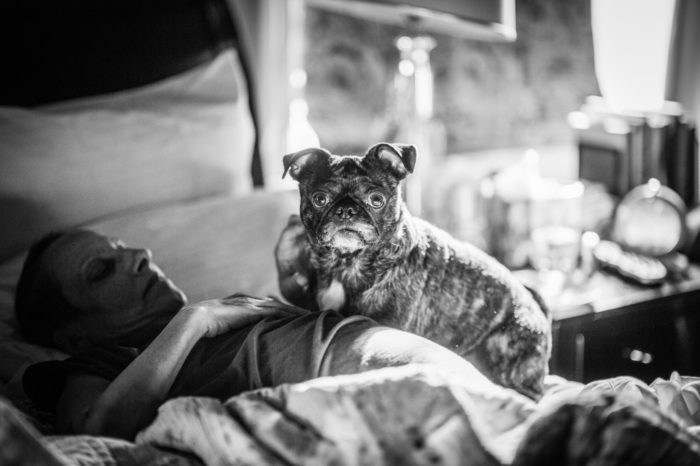 Speaking of a dogs role in life, what is Einsteins mission?
Not long after we moved to Guam we decided to get a dog. Our work schedules in NYC made being down owners a bit of a challenge but now on Guam, our lives were much slower and more flexible, and it seems everyone here has a dog. We went to the shelter and we almost passed him by because he was one of the only dogs not barking as we passed him. His demeanor and look intrigued us and we took the night to think about it and by lunch the next day he was ours. He fit into our family very quickly and now thinks he is in charge! Being a freelance photographer, when I am not out shooting I am home alone, so having his company was a blessing. Being new to the island, I felt some pangs of home-sickness and isolation and he brought that needed companionship. I talk to him all day and night and he seems to be listening!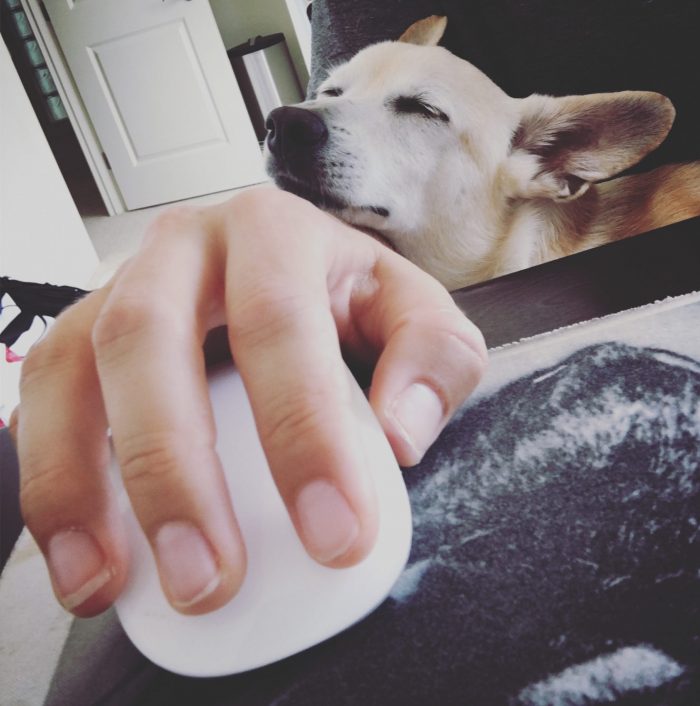 What does he mean to you?
He fit very well into the fabric of our lives from day 1. He knows our rhythms and we know his and I have to thank the universe for crossing our paths. He is a proper family member as no card goes unsigned without his name on it, he is in every one of our photographs, and often dictates what our activities will be for the day. And for a little 16-pound dog, he takes up most of our bed when we sleep at night. He calls the shots- he is the boss.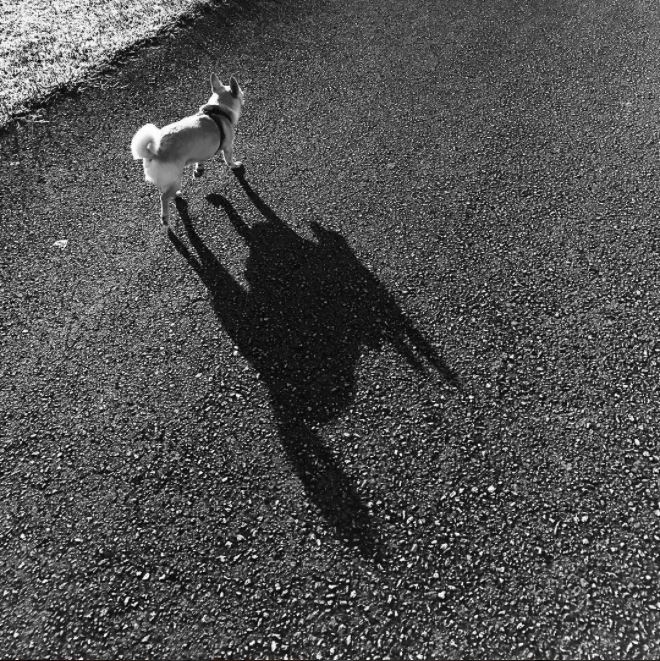 As a professional photographer you have to travel a lot. How do you combine your dog needs and your own during that time?
I do travel a lot and this can be difficult when it comes to Einstein. My husband doesn't travel as much, so he watches and cares for him when I am away which is not easy as Einstein takes about four walks a day! When we are both away, we have a local dog watcher who not only loves dogs but works part time at the veterinarians office so when he is sick or having an issue, she takes care of him which is such a gift. I also like when he spends time with her because he gets to socialize with other dogs. I have to be honest though… when I am travelling it is very clear how much I miss him because not a day goes by where I don't pet every single dog I see. I even catch myself »cat calling« other peoples dogs, muttering »hey cutie.« My friends say I sound like a creep but I don't care. They bring me joy!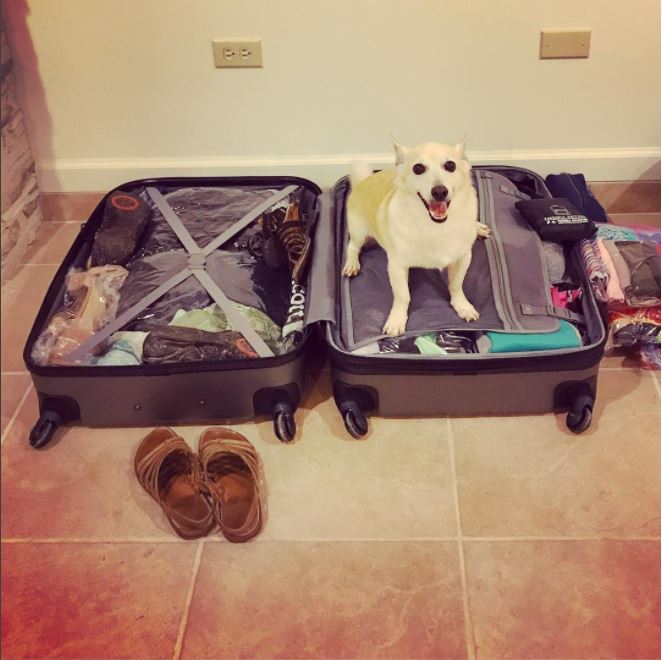 By the way: You live next to the sea – does Einstein loves to swim?
When we first got him, he seemed to enjoy it but something switched. If one of us goes into the sea, Einstein will stand by the edge with a very worried expression on his face. If he gets really concerned, he will jump in and start swimming, only to realize that his little paws don't seem to get him anywhere and he panics and turns around. Because of this, we take turns so as to not worry him. I havn't given up on the idea of teaching him to swim, however. I've seen some really cute dog life jackets out there that I have my eye on.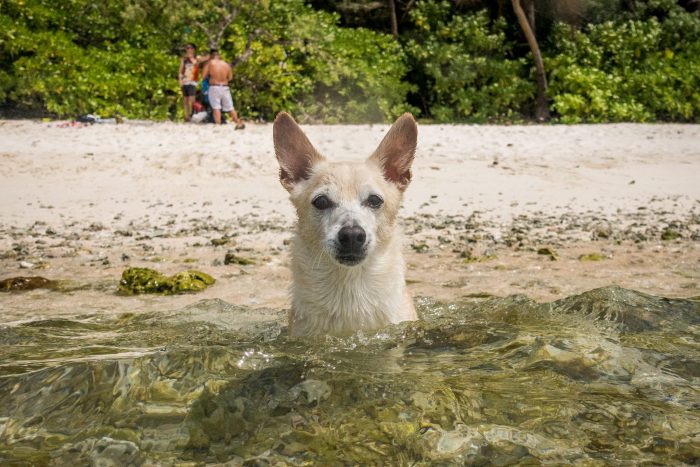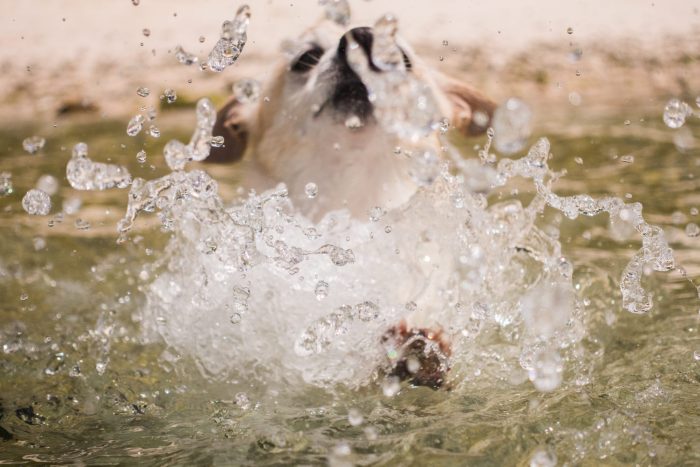 Can you ever again imagine a life without dogs?
No, never again. After getting Einstein my husband reminded and requested that I not start collecting dogs (esp the cute ones that wander our neighborhood). He knows me well. My dream would be to live on a farm with a lot of land and have a whole pack of dogs.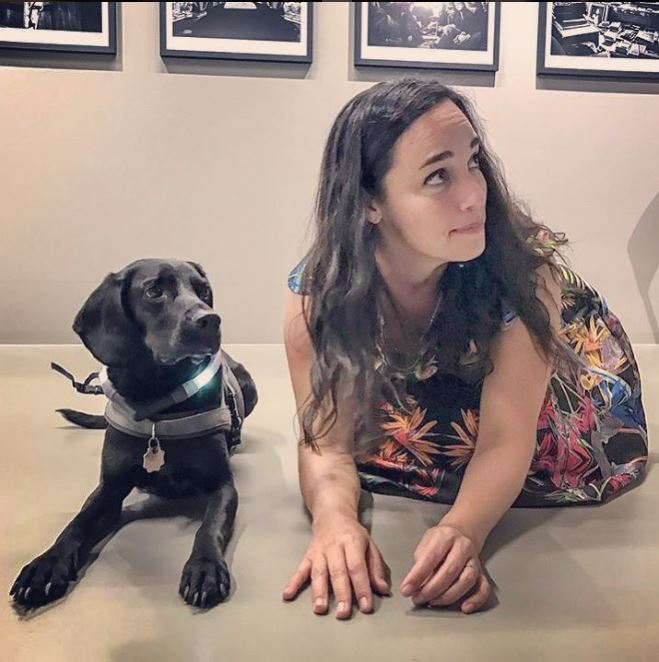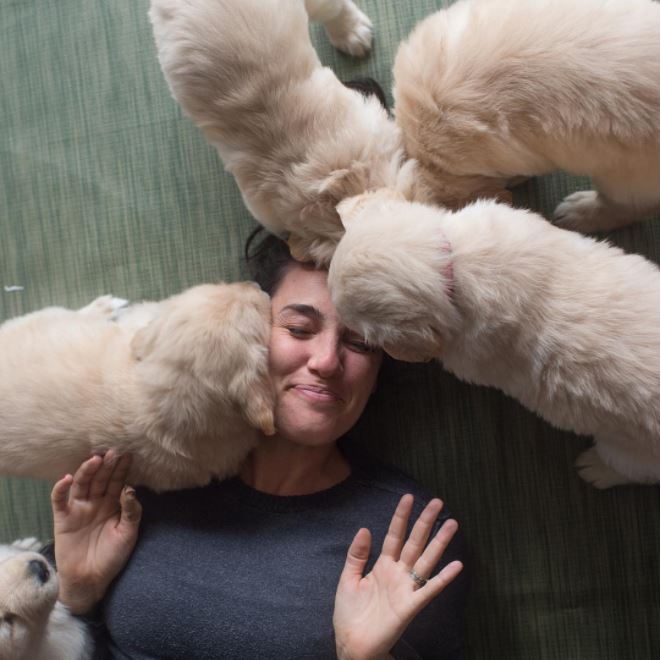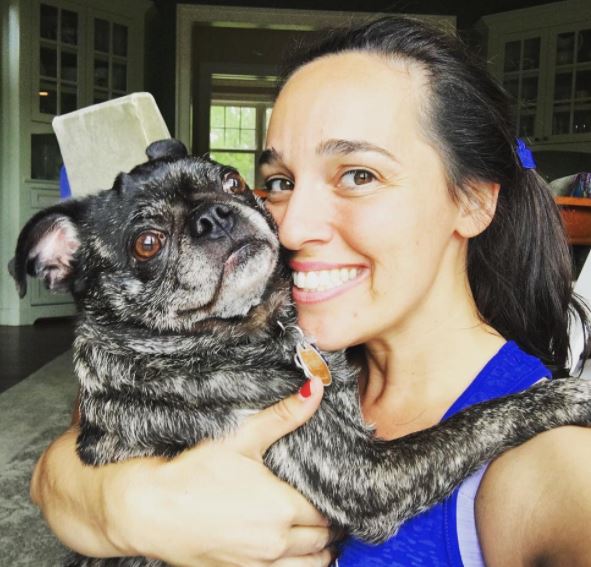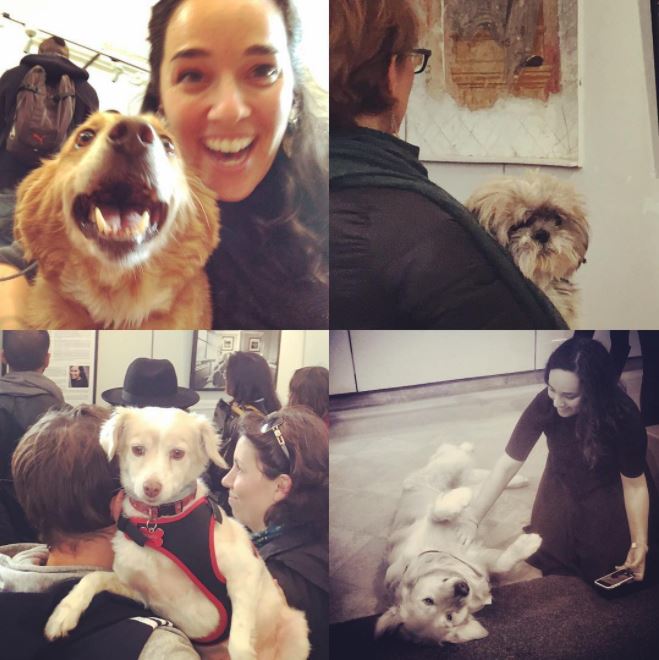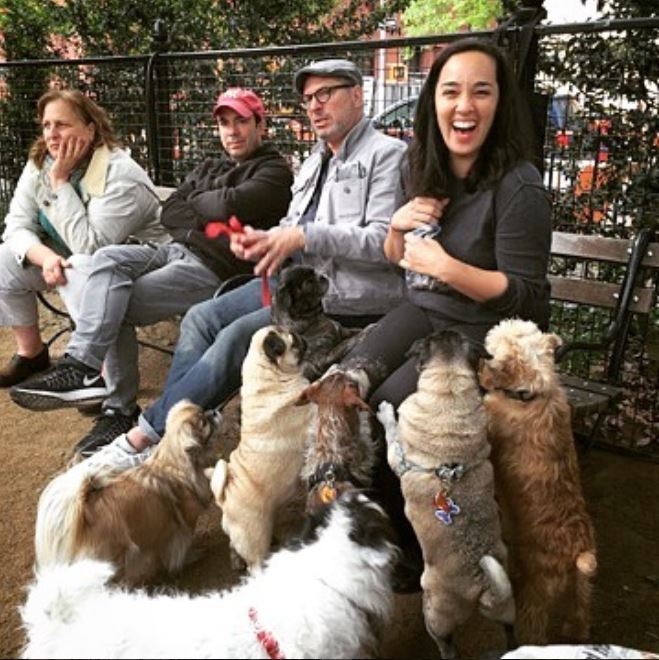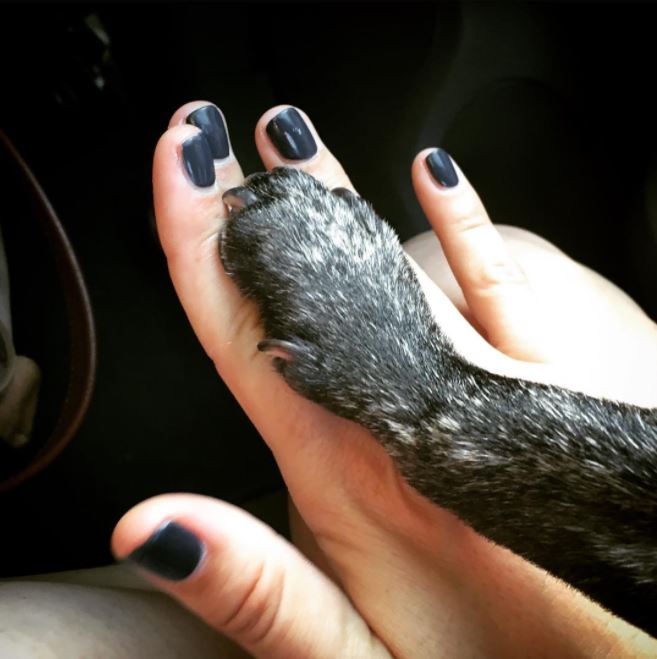 Three questions you would ask Einstein if he could answer in English?
1. What was life as a stray dog like and was he the leader of his pack? (seems to have a bit of a napoleon complex)
2. Did you have a previous owner? (he seemed to know very quickly how to be a house pet )
3. Am I or Kyle his Alpha and why? (I think I am, and its pretty obvious).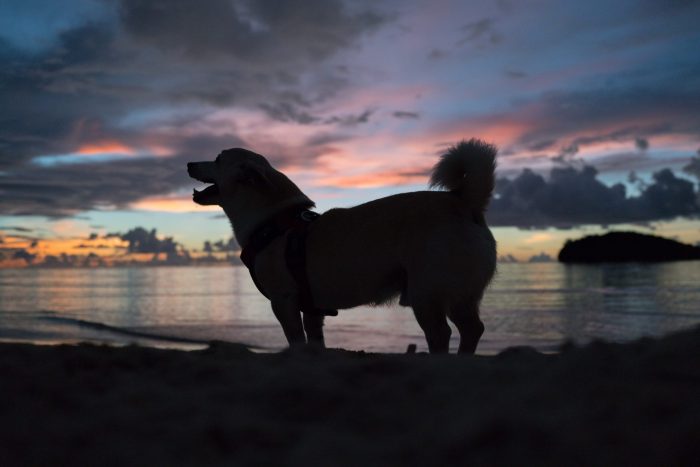 Thank you Nancy. It was a pleasure talking to you!
If you want to follow Nancy and Einstein you can take a glimpse at Instagram or follow Nancy via Facebook. And if you want to discover Nancy's work visit her website and take your time.
©

Interview: Sara Buschmann // Photocredits: Nancy Borowick